I received seven super pigmented eyeshadows from www.shopvioletvoss.com (@shopvioletvoss on Instagram) and they are amazing! I was tempted to buy the new Urban Decay Electric palette prior to receiving these but decided against it since these are so vibrant and blendable.
Some of the shadow do appear to have slight shimmer particles running through them but they aren't noticeable when applied to the eyelids– they appear to have a matte finish.
The shadows I received are
Patty, a matte purple
Bridgette, a matte sky blue
Giselle, a matte green
Yvette, a matte yellow
Ophelia, a matte orange
Giana, a matte pink
Ryder, a matte red
Overall, I definitely recommend these shadows! They're easy to blend and are matte, which I love!  Sometimes it's hard to find nicely pigmented brightly colored shadows(especially matte ones!).
Here are the swatches of all seven colors (Keep in mind I didn't use a primer or base.) :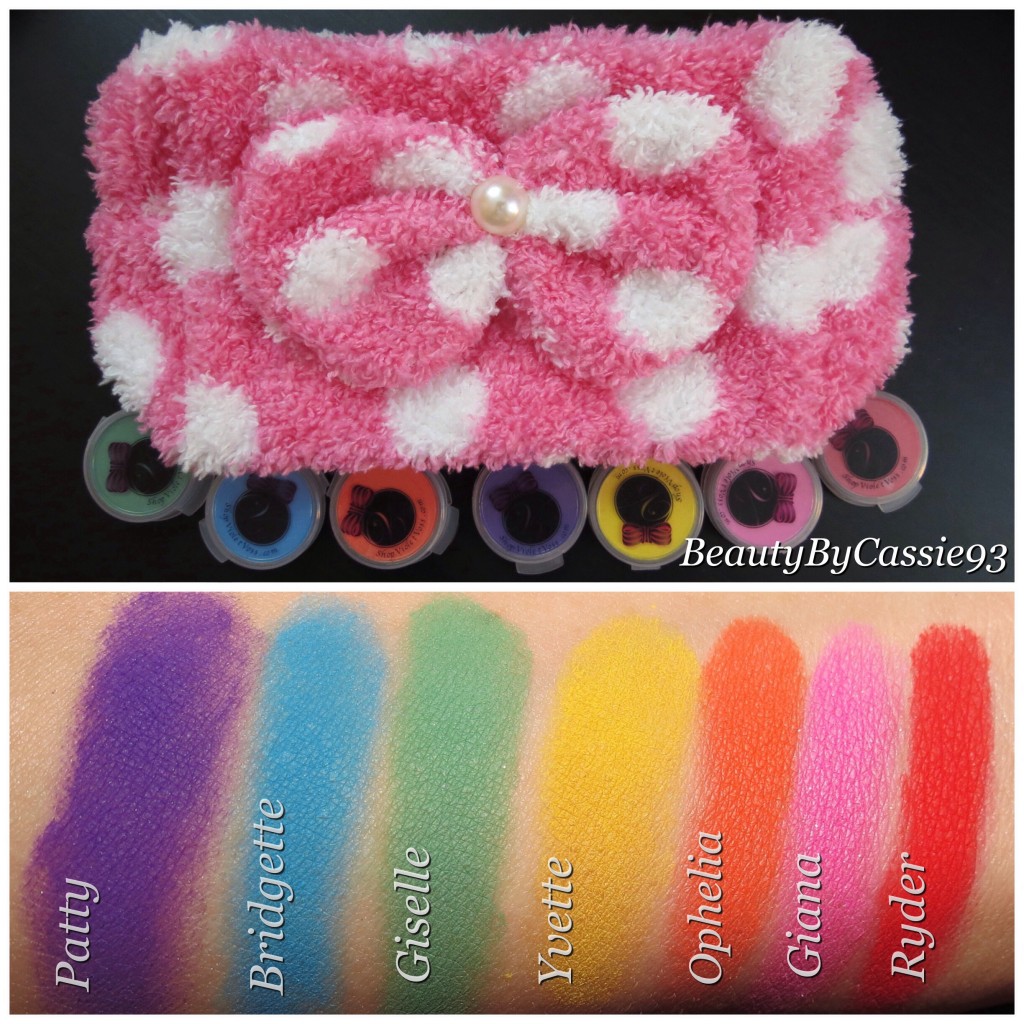 As you can tell, they are incredibly bright and beautiful!
I created a purple cut crease look using Patty, a gorgeous matte purple.
Here are some pictures– All product details can be found on my Instagram page, @BeautyByCassie93.