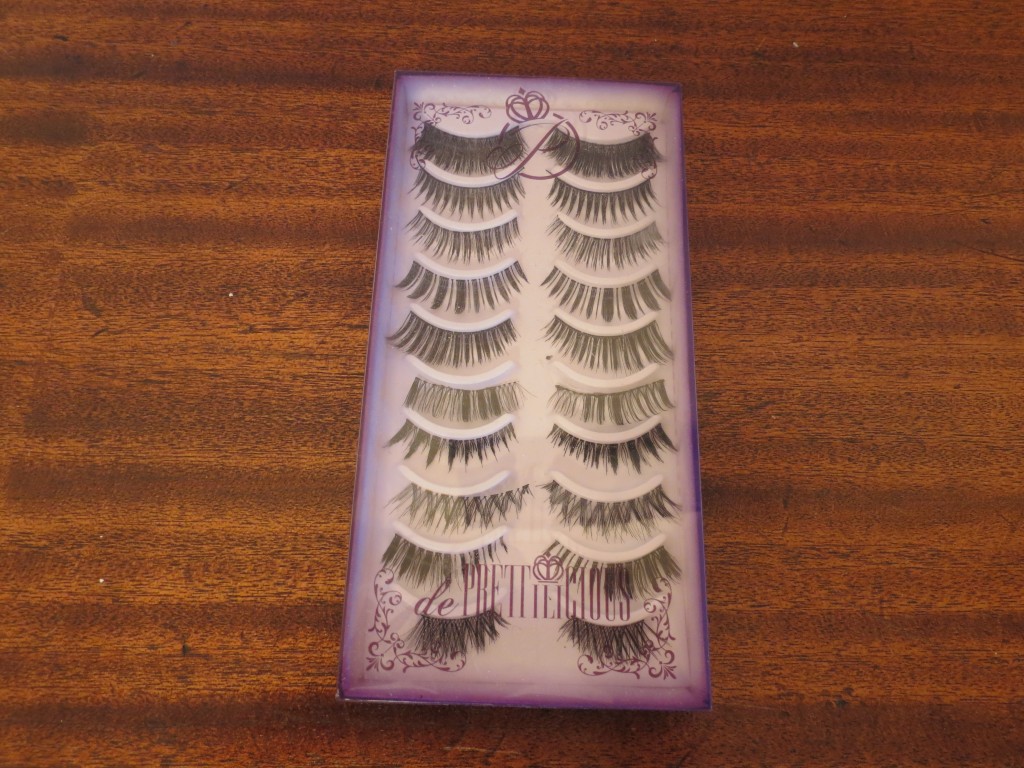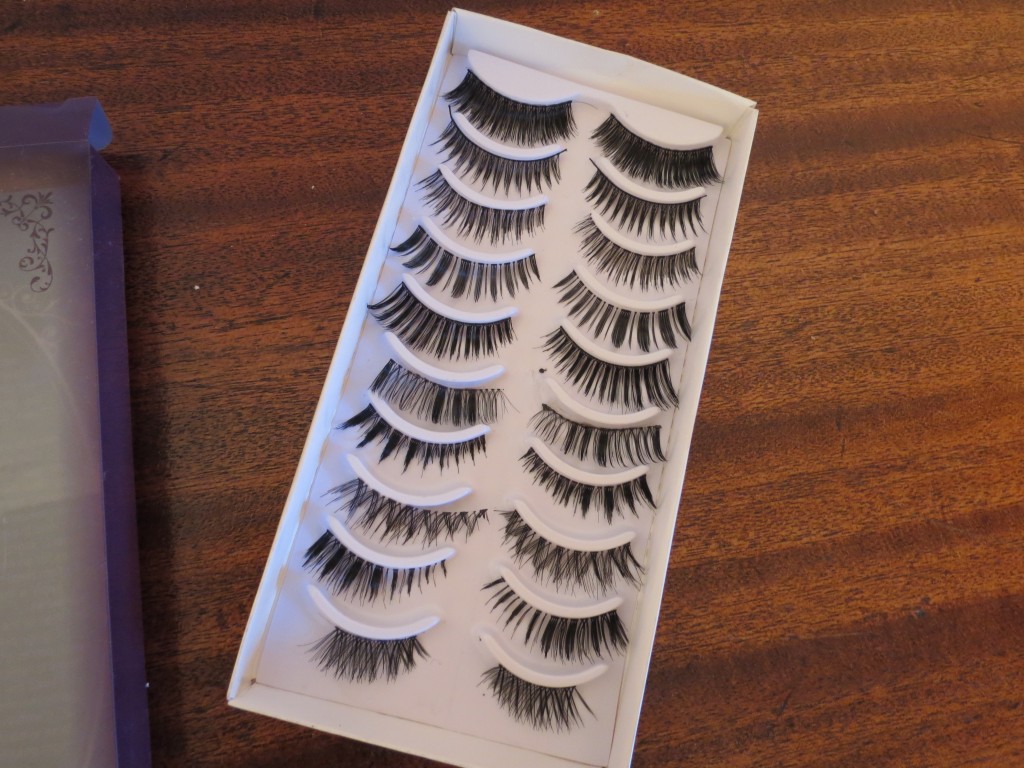 At first glance De Prettilicious Lashes reminded me of the bulk false lashes that come in packs of 10 on Ebay.  I've tried those and found them to be extremely hard to work with and cheaply made.  To my surprise, however, these turned out to be great.  They are made of high quality synthetic hair, are handmade, and really natural looking.  Even though these lashes are synthetic they look and feel like human hair lashes.  I love the fact that they have very thin bands because it makes them reallly easy to apply and blend with your natural lashes.  I also like how the pack of lashes comes with 10 different styles.  Included are a good mix of dramatic, as well as more natural looking lashes.
The only downfall is that there are no printed style names on the package.  To figure the names out you have to visit @deprettilicious on Instagram.  Having printed names would be convenient so people could tell others what style they're wearing. 
De Prettilicious Lashes come in a pack of 10 and retail for around $13 on Amazon.com.  In my opinion, that price is a steal since each pair equates to about $1.30 each and basic good quality lashes go for around $4 to $6.  The direct link to purchase them is http://www.amazon.com/gp/product/B00J1MYWES.