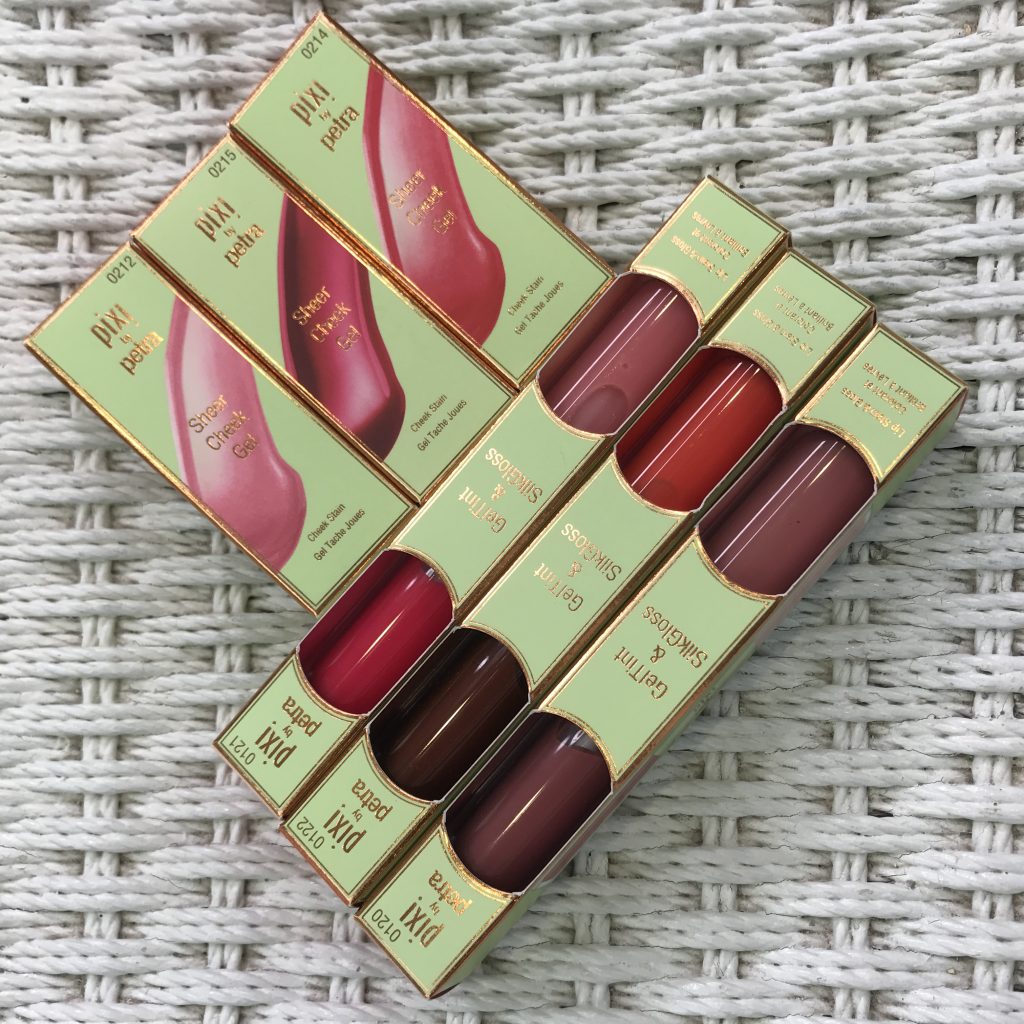 It's the middle of Summer and blazing hot so I was happily surprised when Pixi by Petra sent me three of their Sheer Cheek Gels along with three of their GelTint & SilkGlosses.
Typically, I'm not a minimalist when it comes to makeup but on hot summer days, I ocassionally tone down my makeup application.
Upon opening up the Sheer Cheek Gels, I found that they are thin in consistency but not runny.  They have no detectable scent, which is good for those of you that are sensitive to smells.  The instructions on the back of the box read: "Sheer, long lasting, moisturizing cheek gel for a healthy natural look.  Apply to cheeks with fingertips or a sponge and blend well."
The three shades I received include, "Natural", "Flushed", and "Rosy".  My favorite of the three is Rosy because it seems to have the most color payoff.  The cheek gels are buildable which is nice.  That prevents you from going overboard upon first application of the product.  The least pigmented of the three is "Natural", naturally lol.  They perform well on bare skin and I didn't have any issues with them being patchy.  I used the duo-fiber Small Stipple Brush by e.l.f.
As you can see below, the shades are all very similar and are quite sheer as the name describes.  I feel that they are geared more toward, light to medium skin tones.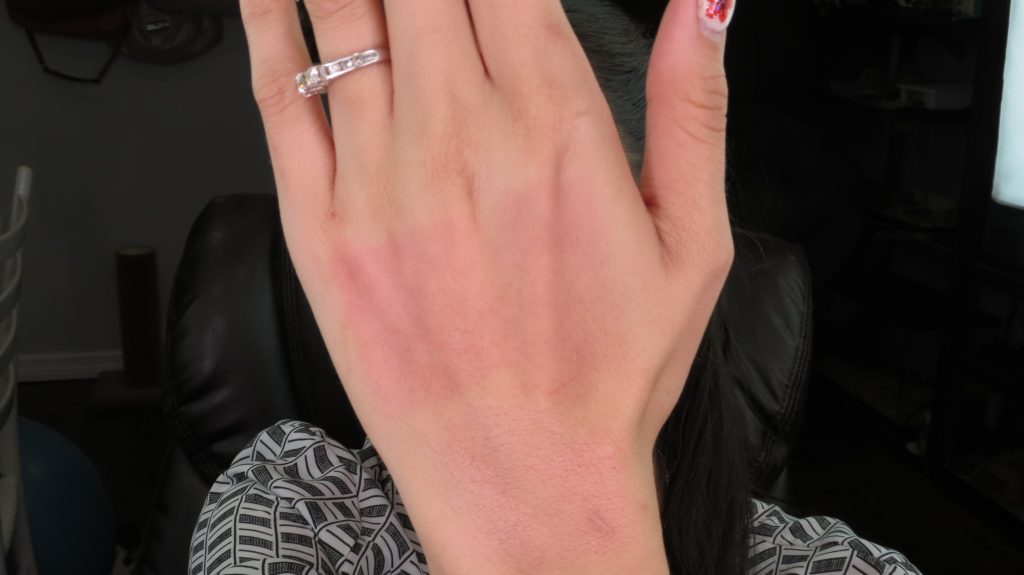 Pros of Sheer Cheek Gel:
Long-wearing
Buildable
Oil-free
Fragrance free
Hypoallergenic
Paraben free
Not tested on animals
Cons of Sheer Cheek Gel:
Very sheer
Shades look very similar when applied to the skin
Mainly for light-medium skin tones
Next up were the Gel Tint & Silk Gloss combos.  Honestly, I was more excited about these lip products just because I'm an absolute lip product junkie.  The back of the box stated, "Long-lasting lip tint gives a stained effect, while the jojoba infused lip gloss keeps lips hydrated & nourished."
The shades included were Berry Tint & Sweet Gloss, Beach Tint & Fresh Gloss, and Pink Tint & Pretty Gloss.  Upon opening each tint and gloss, I noticed a light scent that was hard to place.  It smelled somewhat minty almost.  However, the scent is very mild and shouldn't upset most people.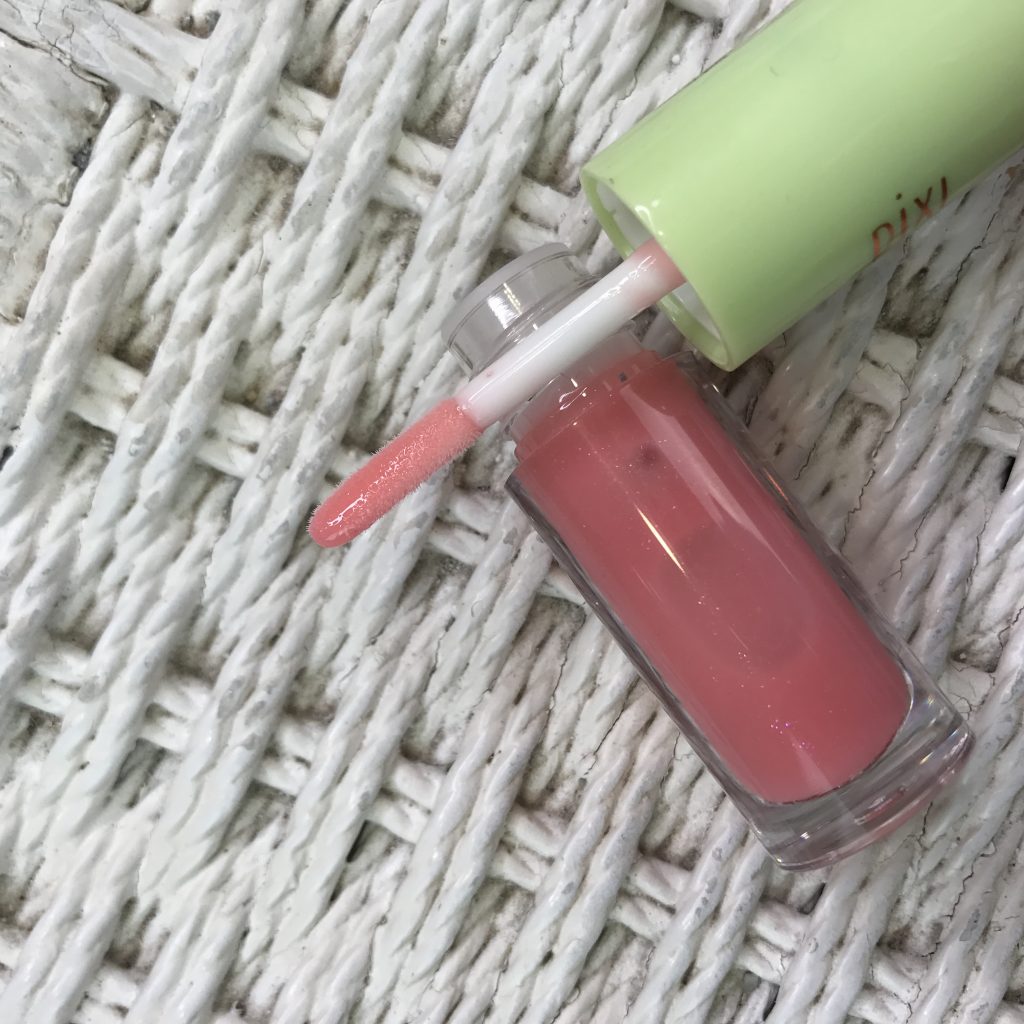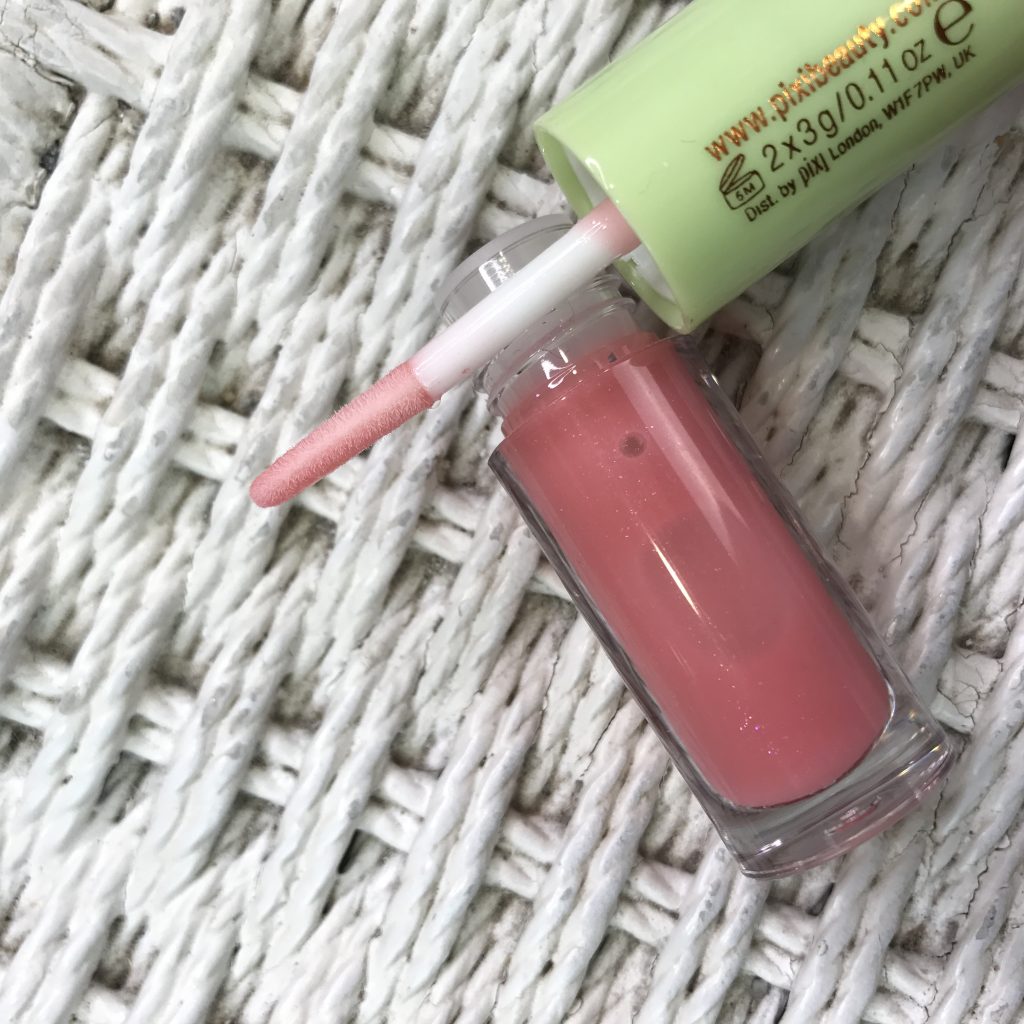 As you can see in the pictures above, the tube is double-ended and each side contains a short wand and long flat doe-foot applicator.  The applicator is rather stiff, which can make it difficult to apply the product.  Each tint was very long lasting and even left a stain after I removed them with a waterproof makeup remover (Bi-Facil Makeup Remover by Lancome).  Each gloss was very thin and liquid-y, which is not a consistency that I normally gravitate toward.  I prefer a thicker gloss because they tend to last longer and lips and don't feather or fade as quickly.
Each lip tint shade does pair well with the accompanying gloss shade.  My favorite duo is Beach Tint & Fresh Gloss, which is a unique orange shade.
Pros of Gel Tint & Silk Gloss:
Tint is very long lasting and has great staining power
Each tint shade and gloss shade go well together
Very quick and easy to apply
Paraben free
Not tested on animals
The wand is short, which can give you more control when applying
Cons of Gel Tint & Silk Gloss:
The gloss is rather liquid-y and thin, which can lead to feathering and fading quickly
Pretty Gloss is super sheer and there is hardly any color payoff'
The wand is stiff, which can make it difficult to apply the product
Overall, the Pixi by Petra Sheer Cheek Gel and Gel Tint and Silk Gloss are perfect Summer products.  They're easy to apply and have nice lasting power.