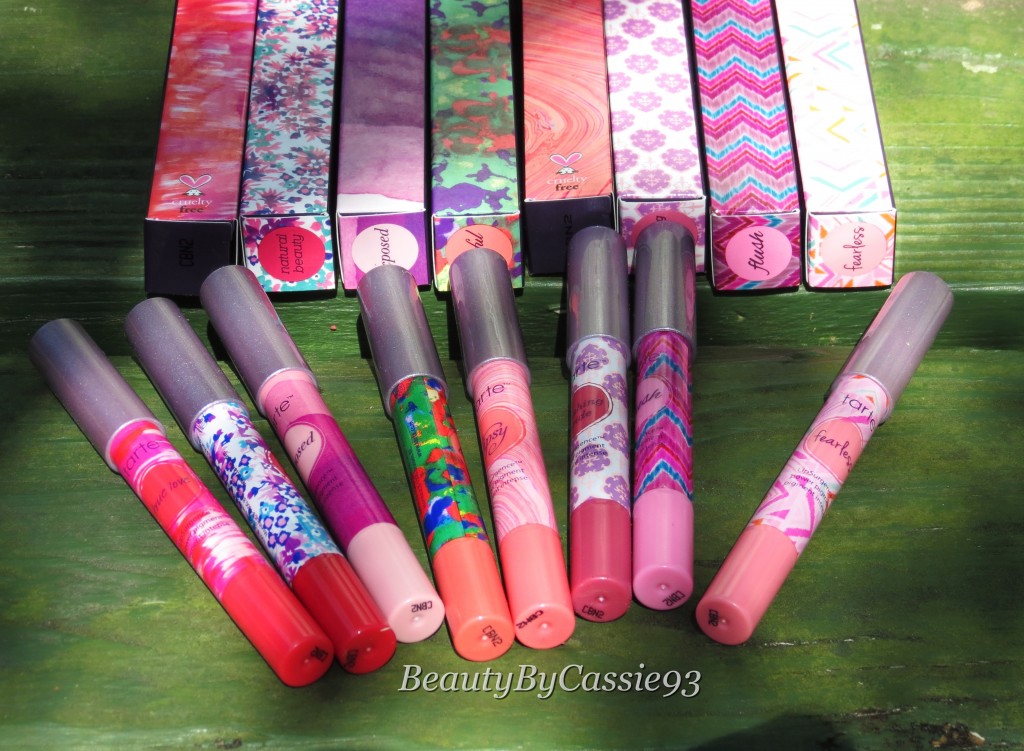 How cute are the new Spring 2014 power pigments by Tarte?!  As I stated in my previous post about the Tarte Spring 2014 Cheek Stains, the packaging is adorable.  The power pigments have coordinating shades in the cheek stain line and each shade has matching packaging.  The eight shades available are True Love, Natural Beauty, Exposed, Blissful, Tipsy, Blushing Bride, Flush, and Fearless.
These new power pigments are extremely pigmented and I really do enjoy them.  In this post I'll be showing swatches on my wrist and lip swatches.
If you were wondering if these are similar to the LipSurgences, they are similar in shape but they are definitely much skinnier and contain less product.  A regular LipSurgence contains 0.10 ounces of product, while the power pigments contain 0.04 ounces.
The power pigments retail for $24.00 USD each for 0.04 ounces.
*Click images to enlarge.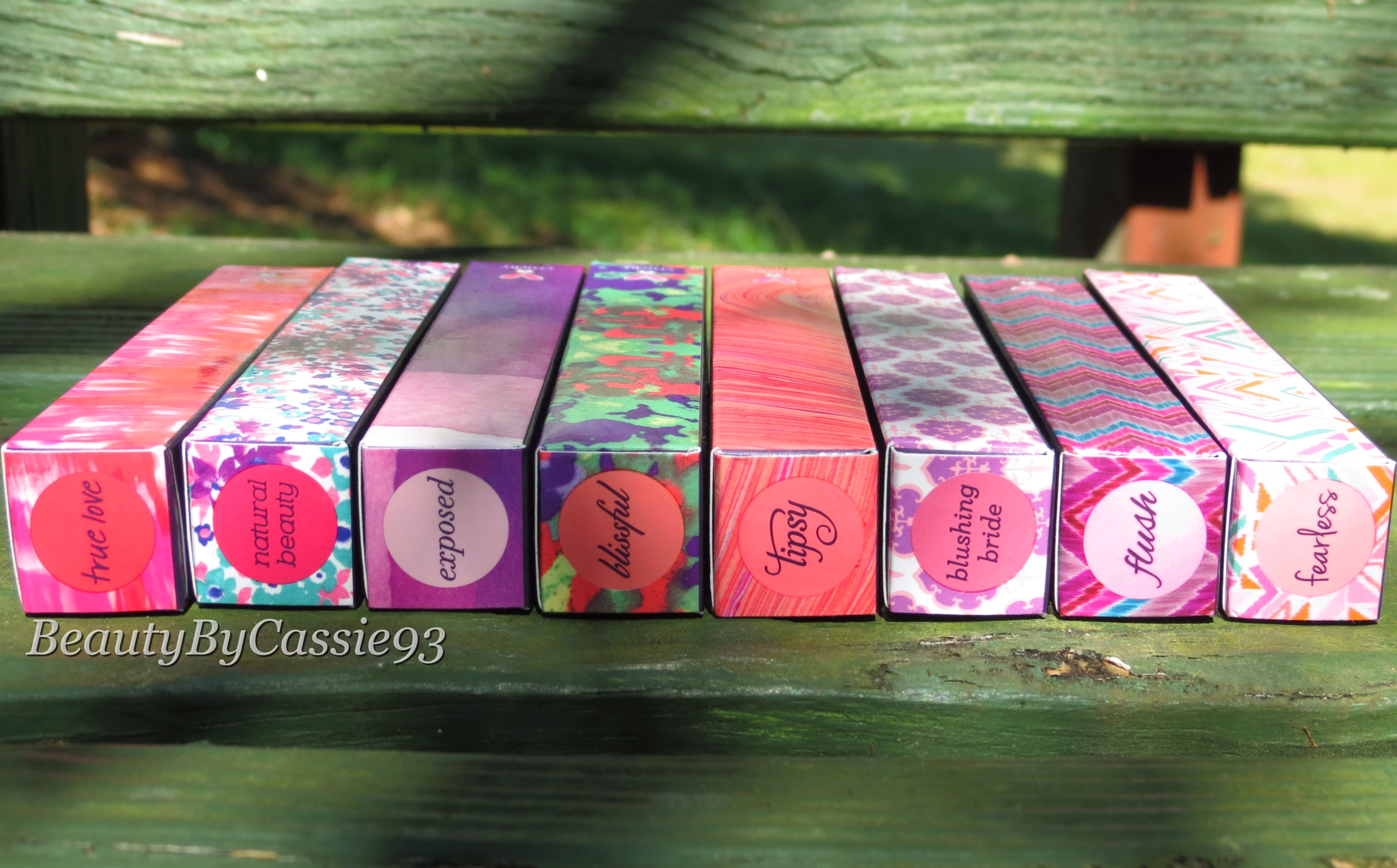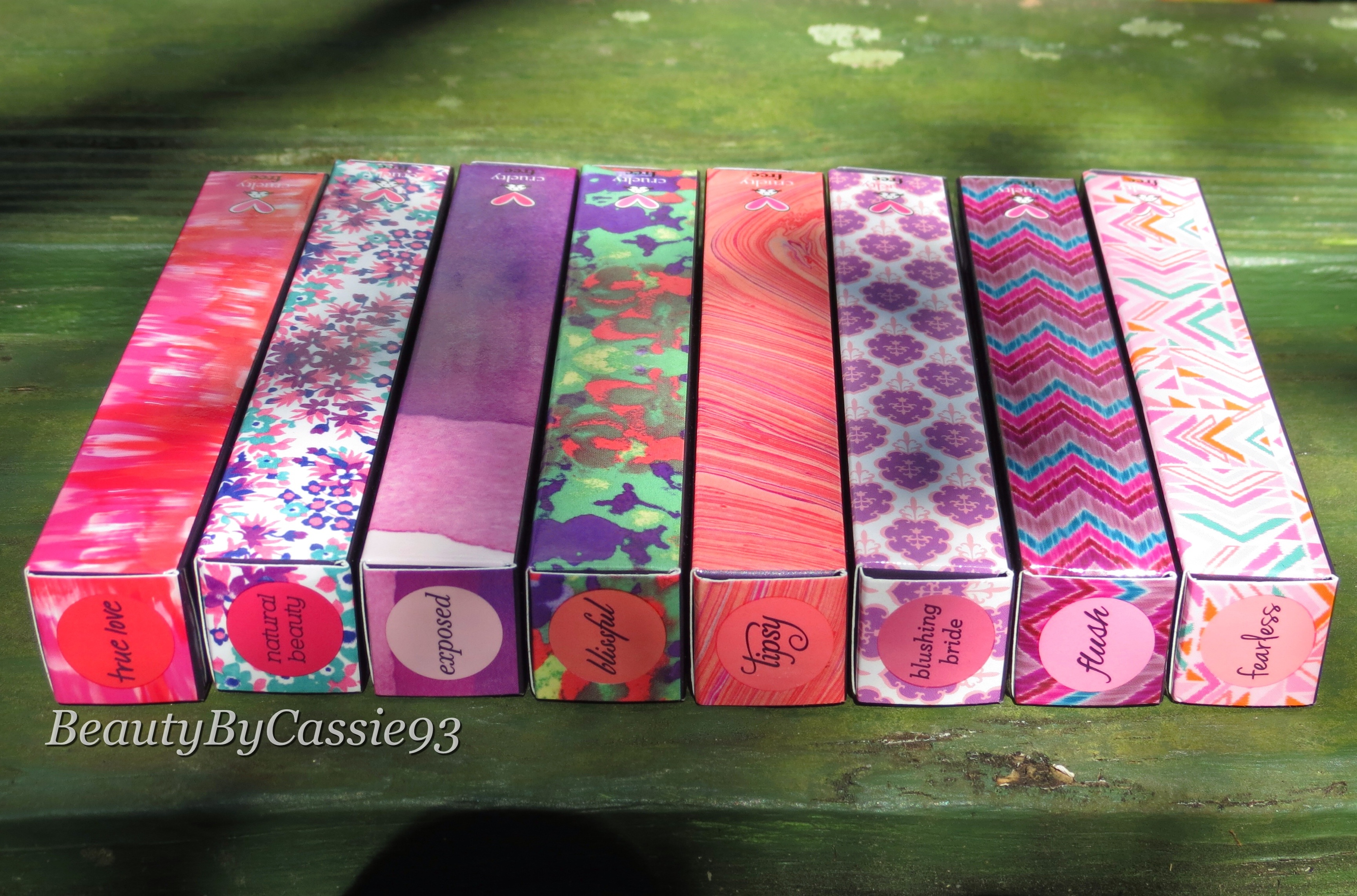 Here are close ups of each power pigment.
First up is True Love, a sheer watermelon color.
Next is Natural Beauty, a sheer rosy red.
Then we have Exposed, which is a nude pink shade.
The next shade is Blissful, a warm peach color.
Next up is Tipsy, which is a sheer coral color.
Then there's Blushing Bride, a rosy pink color.
Next is Flush, which is a sheer berry shade.
Finally, we have Fearless, a pink coral color.
Now, here are swatches of the colors on my wrist–in natural light and direct sunlight.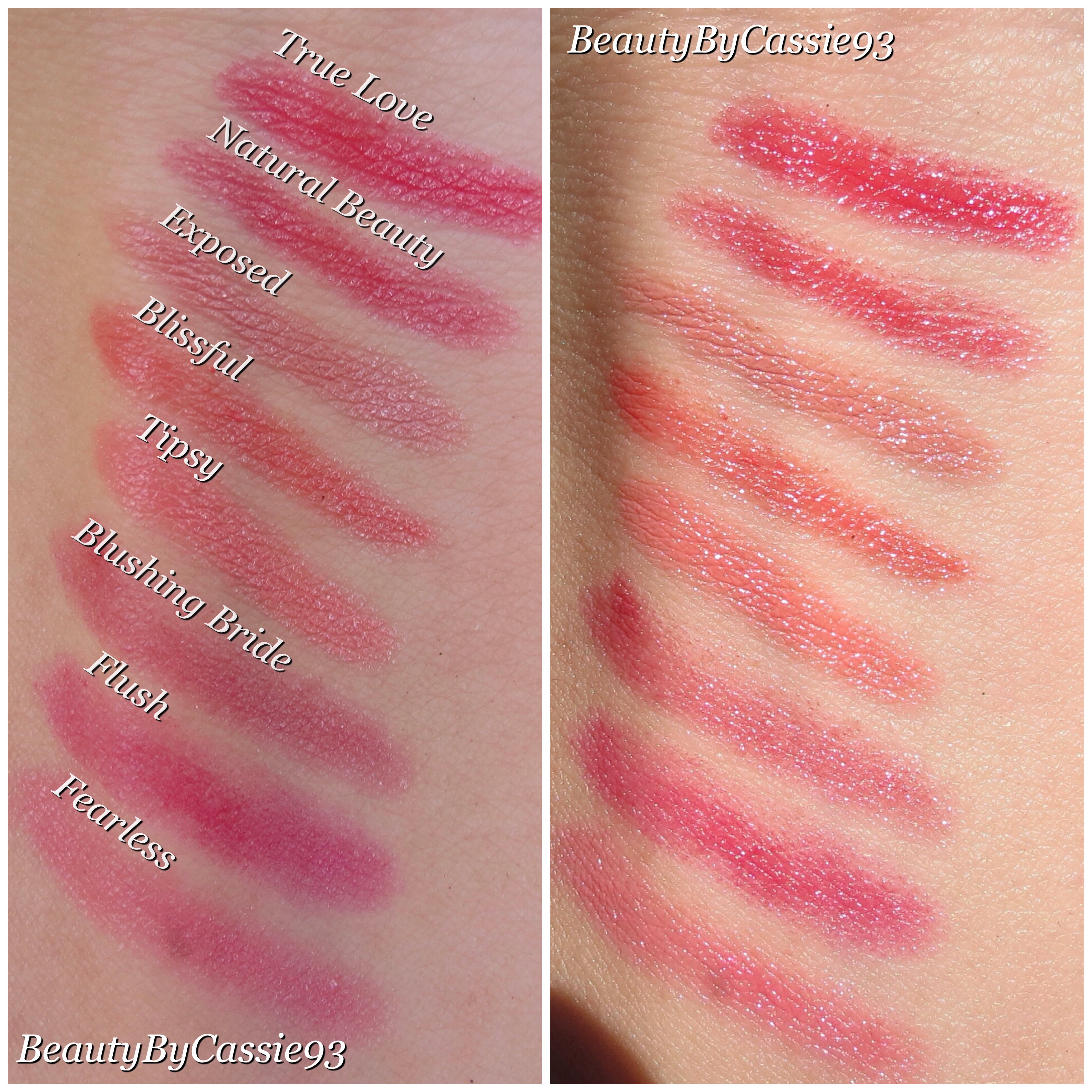 And now for the actual lip swatches (Click image to enlarge).