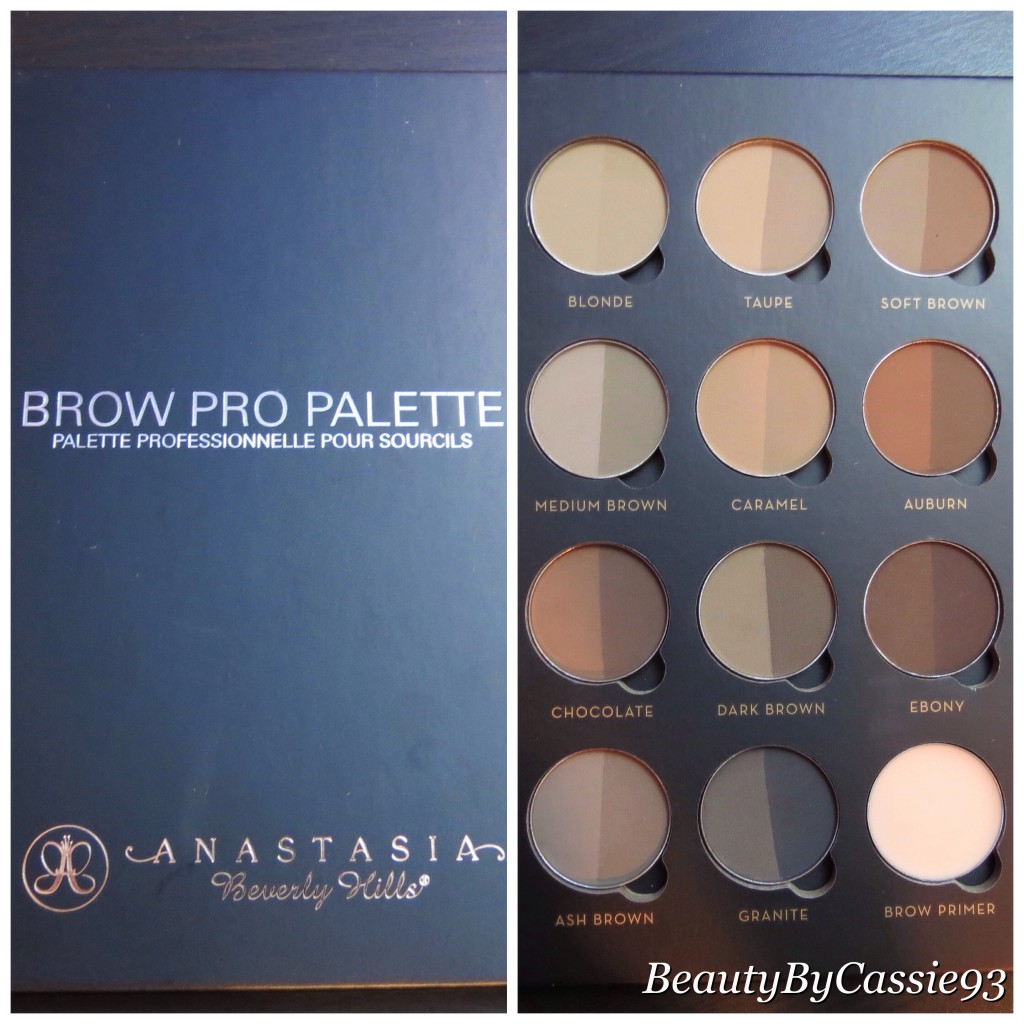 I'm excited to share with you all the new Anastasia Beverly Hills Brow Pro Palette which will be released on www.anastasia.net on March 15th for $88.00, which is an extremely good deal considering each Brow Powder Duo costs $23.oo and this palette contains 11 duos.
I do own the original Brow Pro Palette, which only has 6 Brow Powder Duo shades.  Those shades include Golden Blonde, Taupe, Medium Brown, Dark Brown, Strawburn, and Ebony.  It also has a concealer and brow wax.  (I will be inserting pictures of the original Brow Pro Palette soon).
In contrast, the new Brow Pro Palette has 11 Brow Powder Duo shades which allows for more versatility.  It includes Blonde, Taupe, Soft Brown, Medium Brown, Caramel, Auburn, Chocolate, Dark Brown, Ebony, Ash Brown, and Granite.  The new palette also has a brow primer but no concealer, which doesn't matter to me since I almost never use concealer to carve out my brows.
The palette includes warm, cool, and neutral shades.
Warm shades:
Blonde
Caramel
Auburn
Chocolate
Ebony
Cool shades:
Taupe
Medium Brown
Ash Brown
Granite
Neutral shades:
Each of the 11 pans contains 1.6 grams of product, which is a nice amount.  (I have a Brow Powder Duo single which I've been using pretty much daily since July of 2013 and I haven't even hit pan yet!).
I'm absolutely thrilled to have the updated palette.  It will be awesome for experimenting with different colored brows.  In my opinion, this palette is essential for a makeup artist's kit.  The palette is extremely compact and thin which means it'll be great for traveling.  All of the shades come in round pans which are removable and magnetic.  Anastasia will be selling the pans individually on her site which I think is extremely convenient.
Overall, I'm definitely impressed with the new Brow Pro Palette.
P.S. I will insert more pictures soon.