So I've recently come across www.bornprettystore.com and it's awesome!  They carry everything from makeup to nail accessories to phone cases to even colored contacts.  And I haven't even mentioned their prices… They're great! Everything is such a steal.  Born Pretty Store also has free shipping worldwide.  And if that isn't already amazing, if you use the code CASH10 at checkout you receive 10% off your order! 🙂
I received the 72 Matte Natural Colors Eyeshadow Palette and let me just tell you it's fantastic.  It has easily become my most used everyday palette since it contains mostly matte neutral shadows that blend easily and are nicely pigmented.  I also like how it even contains a few vibrant coral and pinks shades.
Here's a quick everyday look I created using the palette.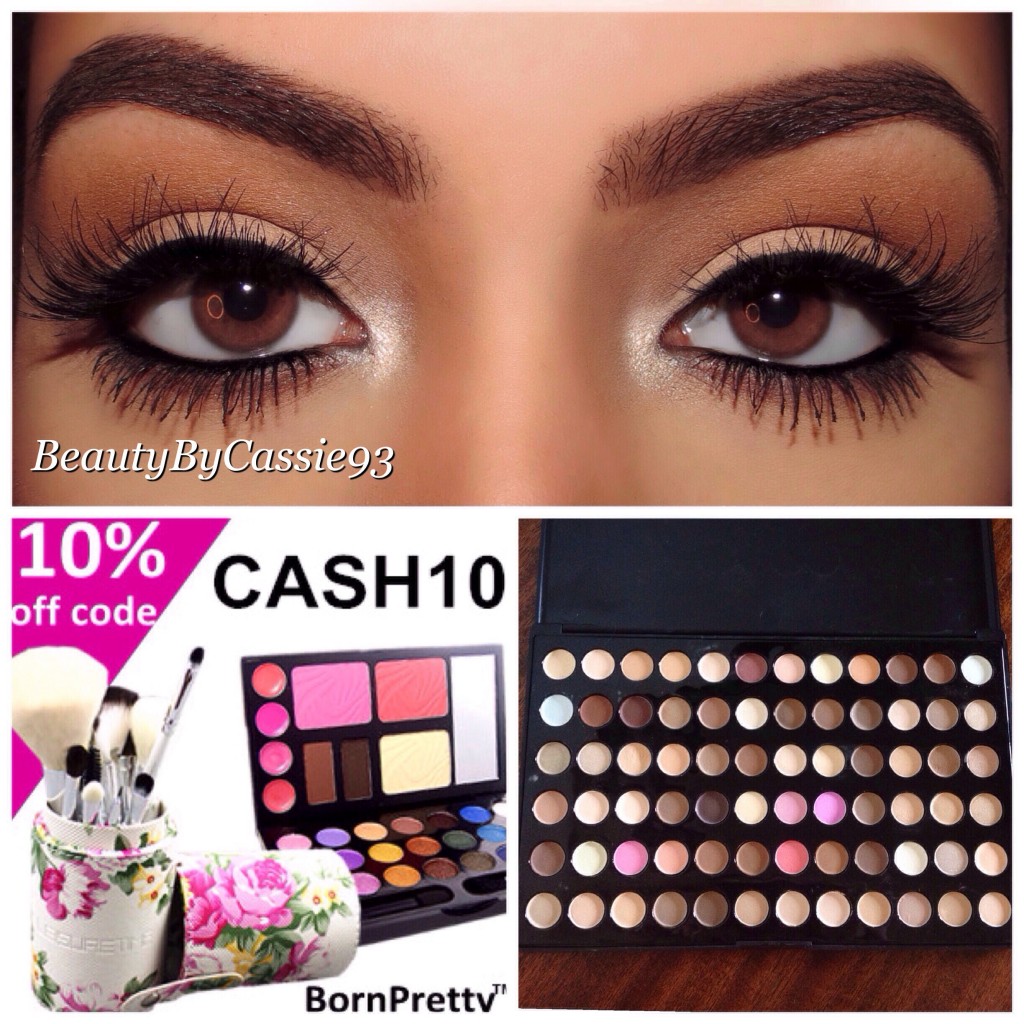 Another item I received is this cute antler bracelet covered in rhinestones.  I'm absolutely in love with it and it fits me perfectly.