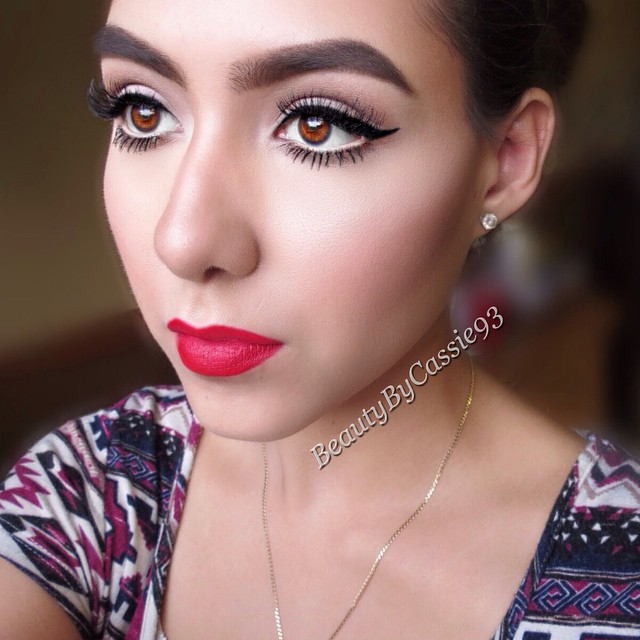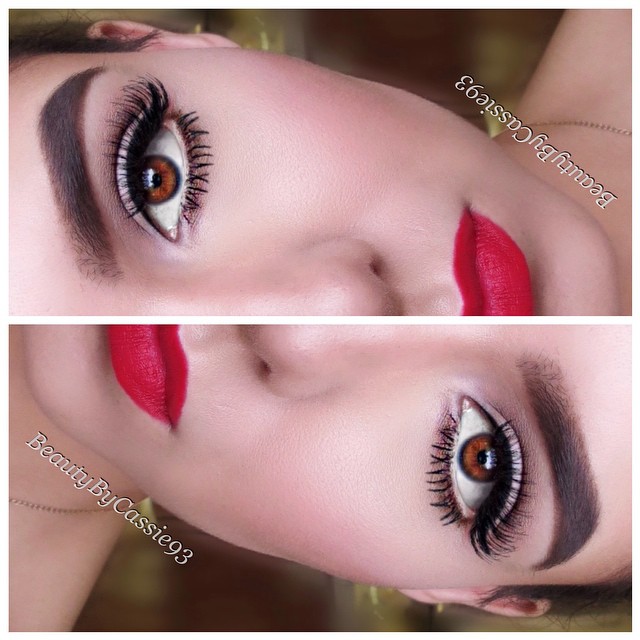 When creating this Audrey Hepburn inspired makeup look I went for super bold brows, doe-eyed makeup, and red lips.
Main parts of her look:
Brows: I couldn't get my brows exactly the same shape as hers since mine are so highly arched.  Her brows were super thick but very straight, with almost no arch.
Eye makeup: I tried to keep my eyes very wide-eyed by skipping out on black liner along my waterline.  The key to making my eyes appear larger like hers was using a nude pencil on my waterline.  Also, the winged liner and lashes helped to achieve her flirty looking eyes.
Lips: In many of the pictures I came across of Audrey, she had full-looking red lips.  I could tell hers were slightly overdrawn but I decided I would line my lips normally.
Below is the complete Audrey Hepburn inspired makeup tutorial.