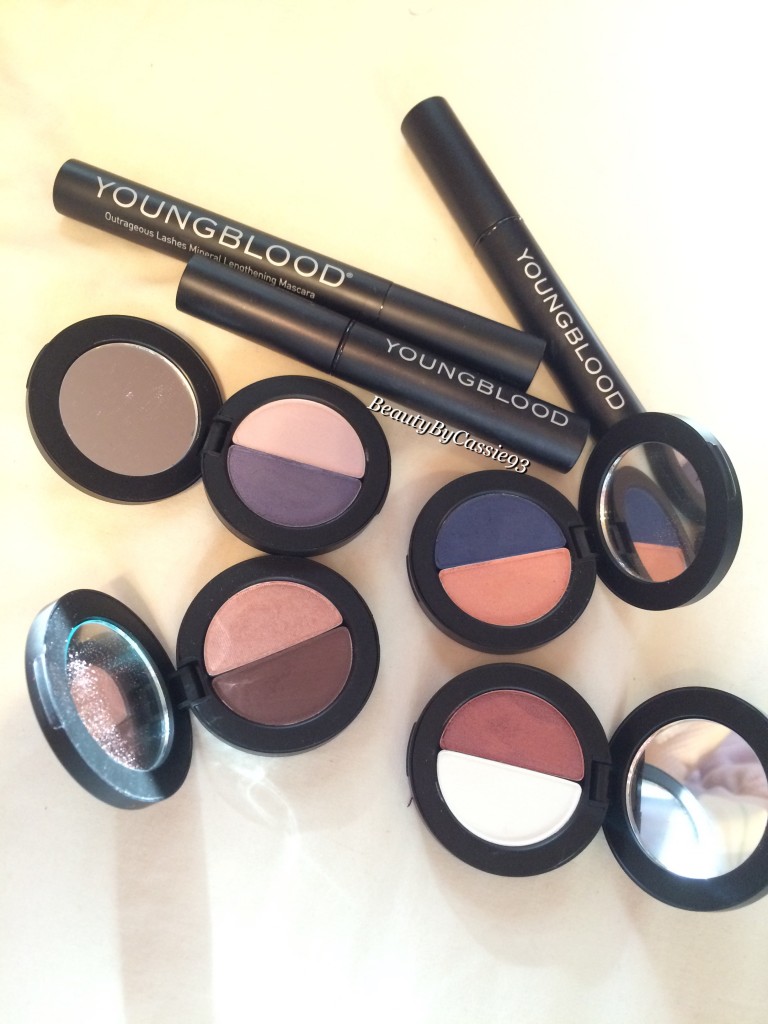 I have recently received an array of Youngblood products and I'm happy to report that they're amazing!  Youngblood prides itself on being a luxury mineral cosmetics line which is wonderful in my opinion.  I can't get enough of mineral makeup since it's so gentle on the skin.
Among the makeup products I received were two Precious Metal Liquid Liners in Sterling and 18 Karat, Outrageous Lashes Mineral Lengthening Mascara in Cobalt, Perfect Pair Mineral Eyeshadow Duo in Desire, Charismatic, Graceful, and Virtue.
The products I'm most impressed with are definitely the Precious Metal Liquid Liners.  You get a generous amount of product in the tube–4.5 ml or .15 fl oz to be exact–, they're pigmented, and they are super smudge-proof!  As soon as I applied the liner I was blown away.  It only took one swipe for an opaque line and was completely dry in under 30 seconds.
Sterling, as you would imagine, is a gorgeous metallic silver and 18 Karat is, of course, a beautiful metallic yellow gold.  The liner comes in a tube much like a lip gloss.  You twist it open and reveal the wand which has a nice thin brush that's perfect for creating winged liner or adding small details to your eye makeup.  One thing I will note is that the liner is not waterproof.  However, this may be a good thing for some because it's easily removed with water.  I will insert pictures below.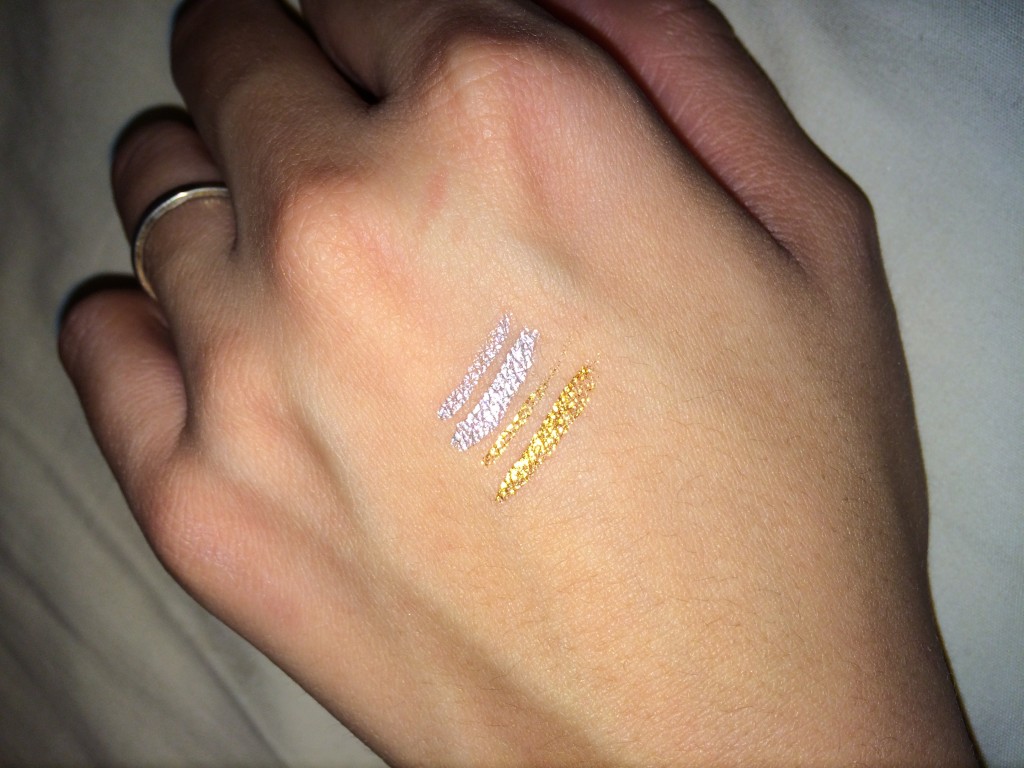 The next product is the Outrageous Lashes Mineral Lengthening Mascara in Cobalt. To be honest, this was my least favorite product mainly because of how liquidy the formula is.  It did nothing for my lashes and the color was hardly noticeable.  Maybe is will dry out over time and the formula will get better but for now I'll stick with my regular mascara.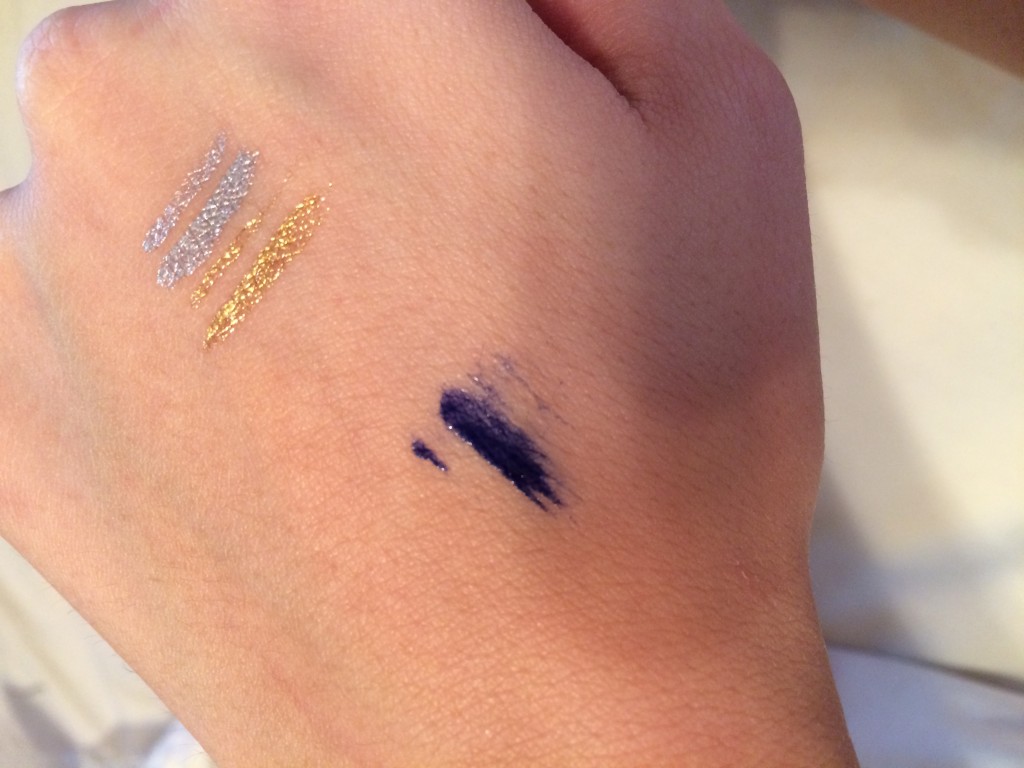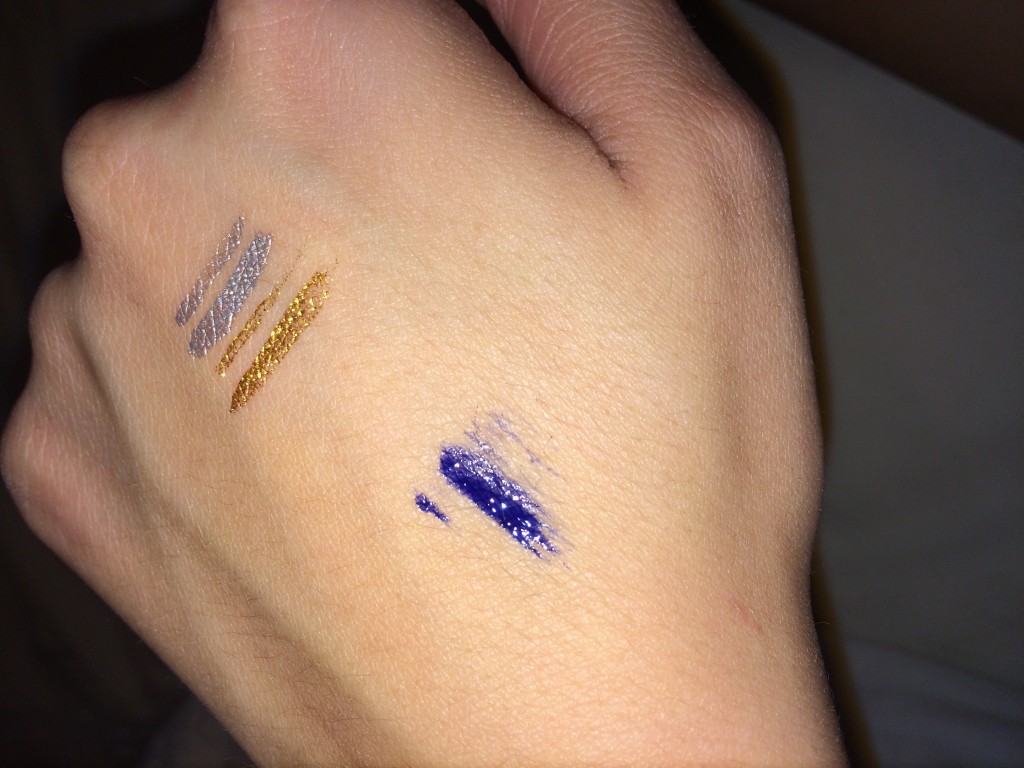 Last but not least are the Perfect Pair Mineral Eyeshadow Duo in Desire, Charismatic, Graceful, and Virtue.  These shadows are good quality.  Some are better than others.  Below are swatches on bare skin–no primer.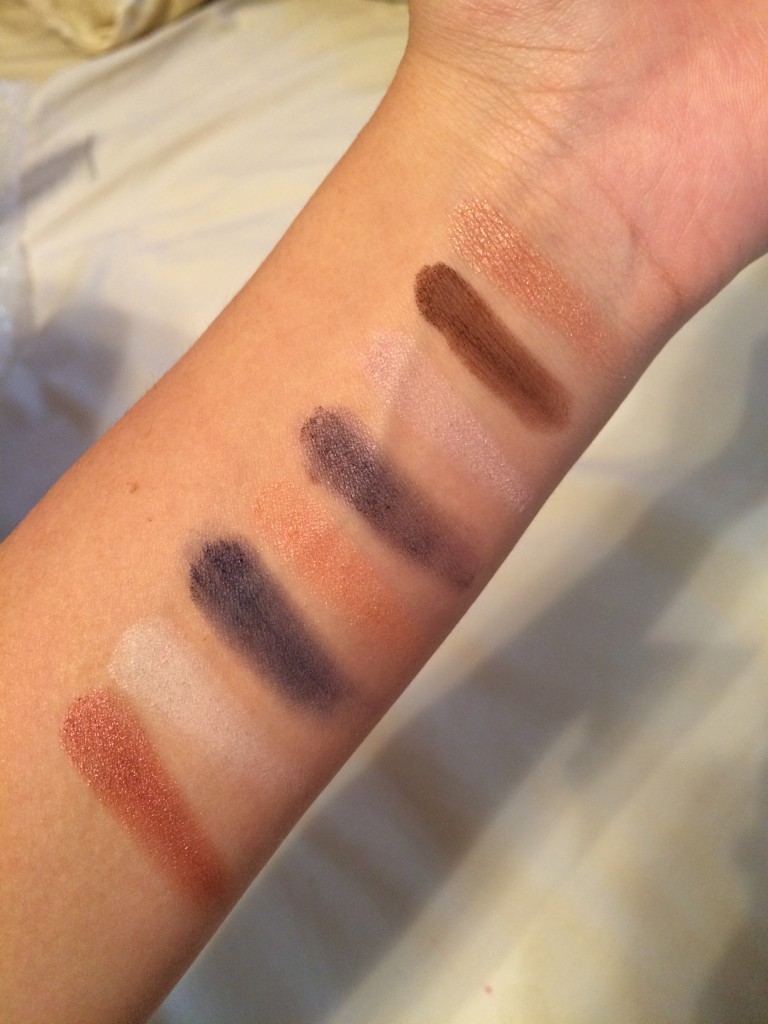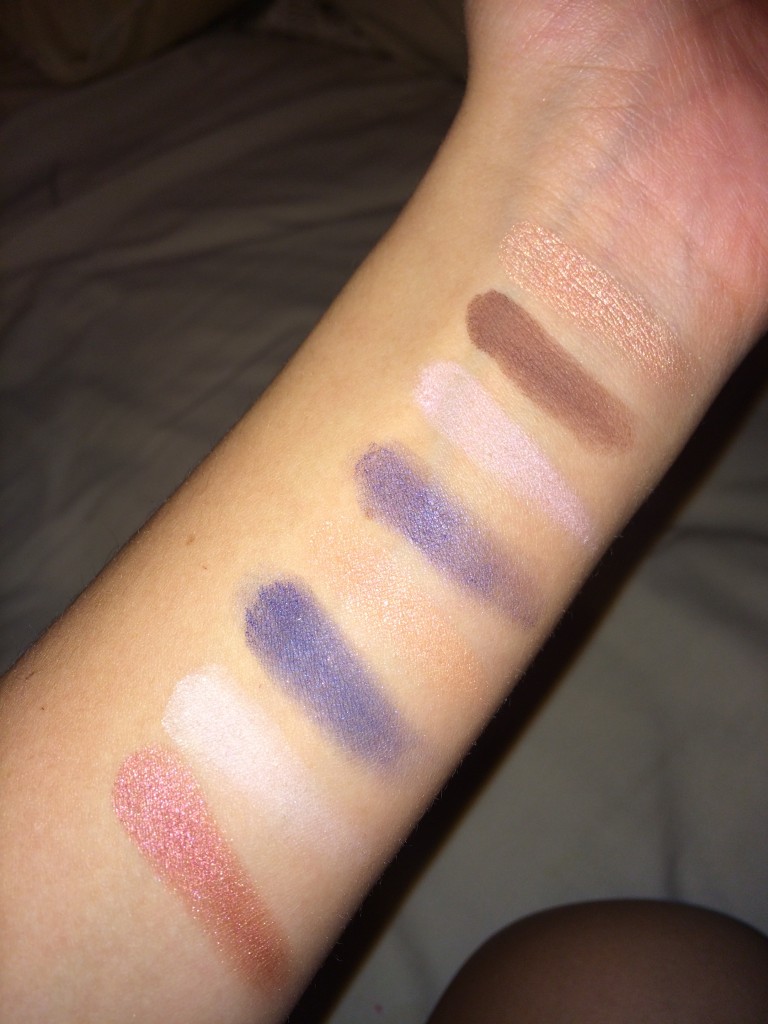 The first duo swatched from left to right is Virtue which consists of Passion and Pure.  Passion is a very pigmented rusty red metallic shade, while Pure is  white satin to matte shade.
The next duo is Graceful which consists of Azure and Apricot.  Azure is a dark midnight blue with some shimmer running through it.  Azure is somewhat flaky when swatched alone.  Apricot is exactly what it sounds like with a shimmery finish.
Next is Desire which contains Iris and Pink Rose.  Iris is a purple with a satin finish and Pink Rose is a pinkish purple with a satin to matte finish.
Last up is Charismatic which consists of English Tea and Calla Lilly.  This is my favorite duo of the bunch because I'm a huge fan of neutrals.  English Tea is a medium to dark brown matte shadow, while Calla Lilly is peachy pink shimmery shadow.
Overall I am quite impressed with Youngblood cosmetics.  The Precious Metal Liquid Liners are my favorite followed by the Perfect Pair Mineral Eyeshadow Duos.  Like I said previously, I can do without the Outrageous Lashes Mineral Lengthening Mascara in Cobalt since it's so liquidy and does nothing for my lashes.